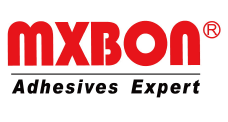 CARTELL: Adhesives Expert
Mxbon Founded in 1994 We are now one of the largest producers of acrylic esters in the world. I am very proud of the fact that, through research and innovation programs, it is now at the forefront of the market for the cyanide acrylic ester, providing services to consumers and industrial markets.
Mxbon Has collaborated with some of the world's leading research teams and developed and expanded the technology, and now they can use a full range of Cyanogen acrylate monomers.
Cartell Chemical Co.,Ltd.of the cyanide acrylic ester Adhesive series to Mxbon Brand sales. MxbonThe Cyanide acrylic Ester Product series has the following enhancements:
Better adhesion

Improve curing speed

High temperature resistance

Increased impact resistance

Low odor

Low frost
Mxbon Expanding, now offering a wider portfolio of binder products, its use of anaerobic (Mxloc), the second generation structure (Mxcryl) and Ultraviolet technology (Mxcur)。
Brands