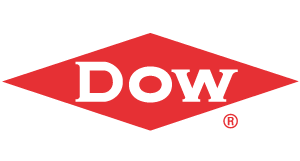 Dow combines the power of science and technology to passionately innovate what is essential to human progress. The Company is driving innovations that extract value from material, polymer, chemical and biological science to help address many of the world's most challenging problems, such as the need for fresh food, safer and more sustainable transportation, clean water, energy efficiency, more durable infrastructure, and increasing agricultural productivity. Dow's integrated, market-driven portfolio delivers a broad range of technology-based products and solutions in high-growth sectors such as packaging, infrastructure, transportation, consumer care, electronics, and agriculture.
Dow's featured brands (please click on the logo to enter):

Sil-More Industrial Ltd. has been one of the major professional distributor of DOWSIL's Silicone Raw Material in Greater China (Taiwan/Mainland China).
In 2014, Sil-More started to distribute MOLYKOTE™ brand Industrial Lubricants with high-performance lubrications. MOLYKOTE™ specialty lubricants include greases, anti-seize pastes, multipurpose oils, specialty compounds, dispersions, anti-friction coatings and more. Sil-More provides accurate and complete knowledge of lubricants, latest products and lubrication solutions.
Sil-More Industrial Ltd.'s outstanding distributor's achievement award and distributor total performance winner award issued by Dow Corning (now being merged into Dow) are as below.
1997

2006

2009

2010

2012

2016

2018